We are working hard to keep our projects going and provide support to our existing participants and anyone else who wants to lift their spirits at this difficult time.
Outside Inside in Hounslow
This is a new project to engage those who are isolated at home. It will use nature to inspire use old skills and develop new interests. We will bring people together safely to socialise and share their experiences through weekly activities, telephone conferencing and newsletters. The project newsletters can be found on the newsletter tab of this website.
Please get in touch to take part or to receive a newsletter.
Read the mid term report
Friendship and Fresh Air with Multicultural Richmond
This project continued as Inside with Friends. We met remotely, set quizzes and sent out a pack of material for the participants to grow plants, and keep a diary. Many of the participants are not able to go out as they are shielding so we provided a package of materials which contained: soil, flower and vegetable seeds, and growing instructions with photographs. There was a tomato plant, a diary, pencil, art materials ansd some luxuary teabags. A future activity will involve growing plants from their kitchen cupboard and fridge.
Hounslow Stroll, Chat and Cuppa
This project is continuing beyond the life of the project. Get in touch if you would like to take part.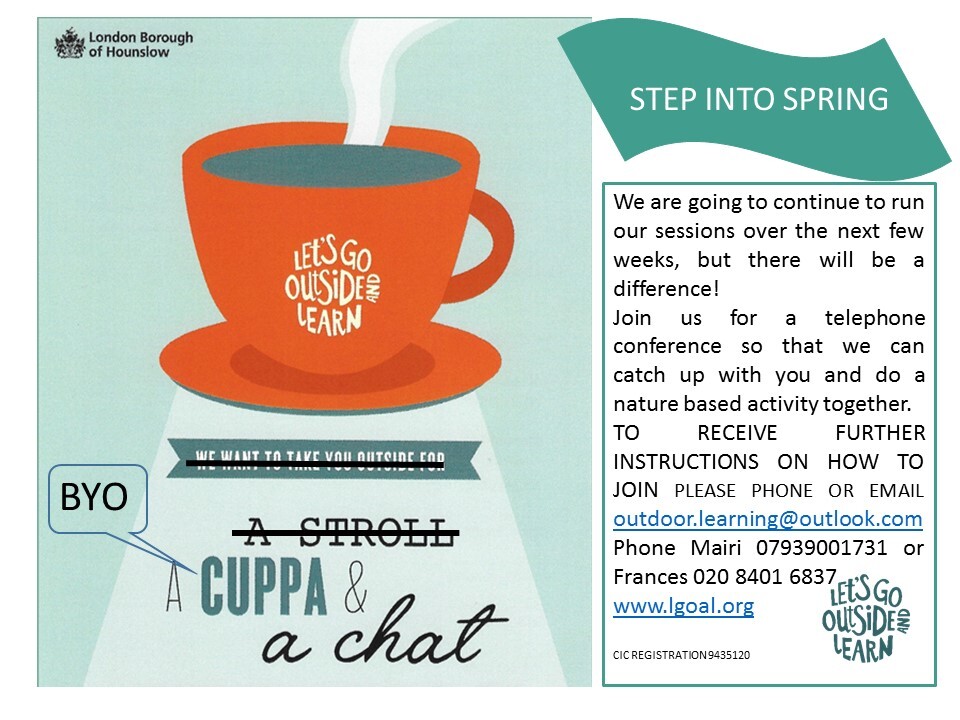 Outside Inside in Richmond. (BYO) Cuppa and a Chat
We have a new project in partnership with Richmond Council parks team. This was planned for launch in March but we have adapted how we deliver it so that we can reach the participants safely.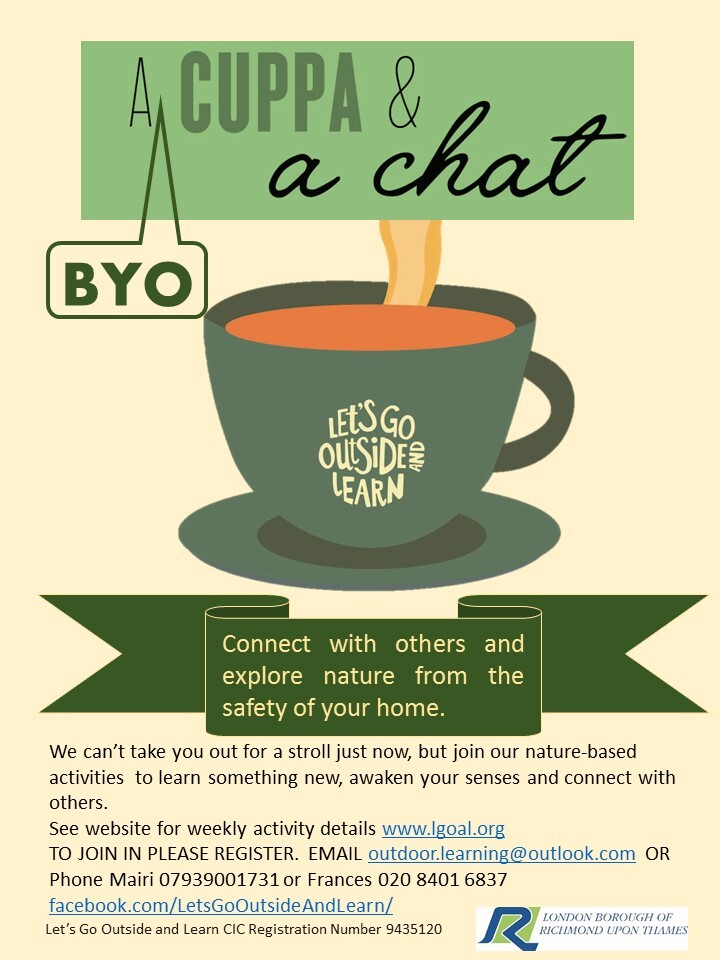 Improving wellbeing through nature
We have adapted our project funded by Heathrow Community Trust to consider how local people are using nature to support their wellbeing at the time of the corona virus. We want to hear what you have done and how you have benefited from spending time outside. The survey was launched as part of Mental Health Awareness Week and will be open until 1st July.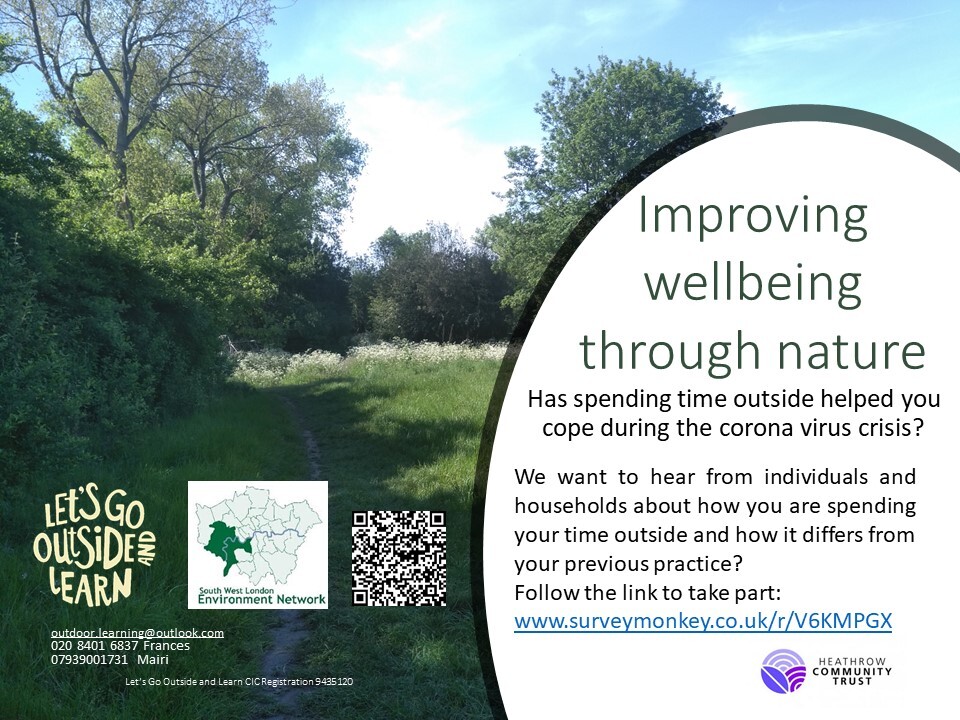 To take part follow this link Wellbeing through Nature in Richmond
The Covid Chronicles
Our Climate Change Conversations have been postponed but we have developed a different activity that anyone can take part in. Contact us if you are interested in taking part, we'd love to hear from you.